Personal:
This is my right hand girl, Missy, showing her agility prowess at a recent Agility Trial. What a smart girl!!!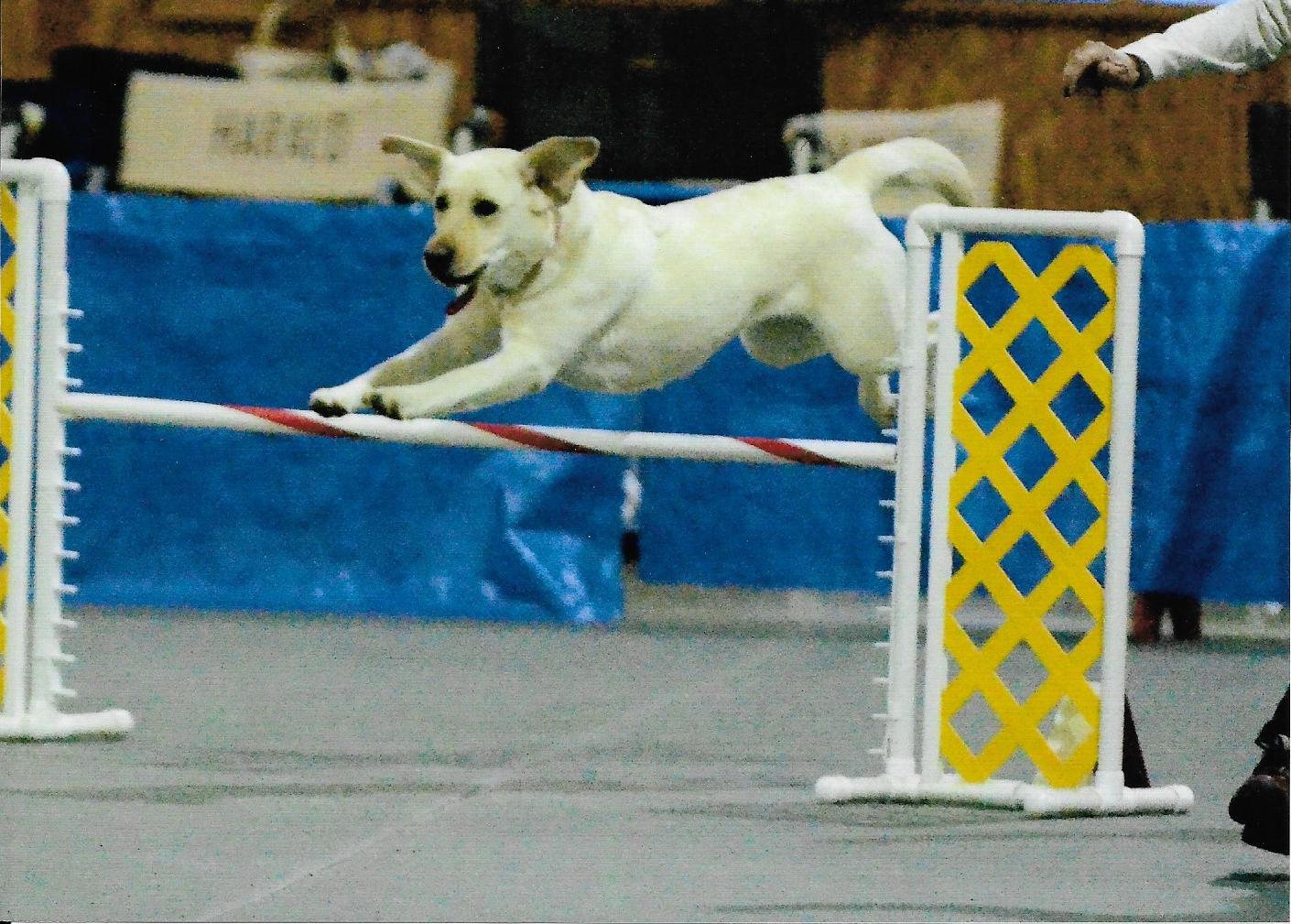 Born and raised on a farm in the bucolic village of Thurlaston, Warwickshire, England, Mary now lives and works in glorious Greene County in the Catskill Mountains of New York. She has a famous ancestor in Jim Bowie of "The Alamo" and "Bowie Knife" fame, so although born in England, she feels that she has returned to her roots. She completed her education at Swansea University with a BA in Geography and began a sales career in the medical field which she continued upon relocating to the United States in 1983. Mary has traveled all over Europe and the United States and prior to living in Greene County, lived in New York
.
RATED #1 BY AN INDEPENDENT LAB!!!
Professional
If you are searching for a professional who understands and shares your wants and needs, then call Mary King. Her experience of living both outside of the United States and also down in New York city gives her the ability to communicate easily with buyers and sellers, many of whom have become fast friends with her.
Mary's professional background has served her well in the Real Estate Industry, where as a Multi-Million dollar producer, she is the recipient of many sales awards for Coldwell Banker. Mary is an Associate Broker, a Graduate of the Realtor Institute and a Certified Buyer's Representative as well as a very successful listing agent. She is a member of Greene, Columbia, Northern Dutchess and Ulster Multiple Listing Services and specializes in the sale of single family homes, predominantly for the second home and resort market although she also assists both first time buyers and buyers searching for a primary residence. Mary truly loves the Hudson Valley and Catskills and prides herself on her knowledge of current transactions and the many different dynamics that make up specific local real estate areas.
As a customer driven Realtor dedicated to achieving results and providing exceptional service, Mary will put her experience to work for you. Call her now!